Spencer Meagher: Expressive Brushstrokes in Acrylic Painting : 2 Day Workshop: August 2nd & 3rd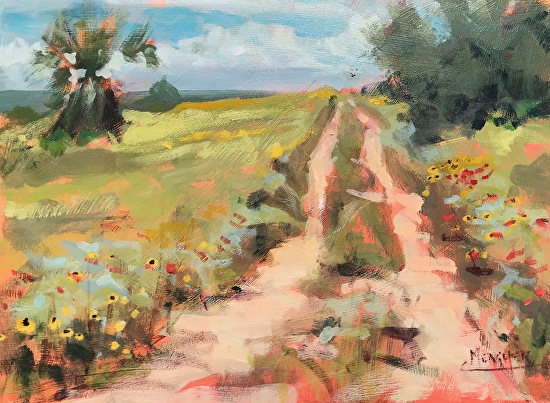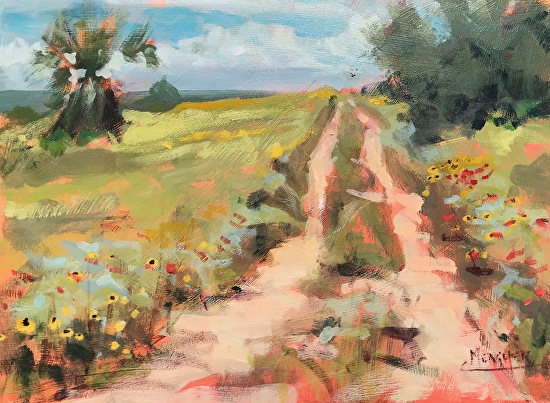 sold out
Spencer Meagher: Expressive Brushstrokes in Acrylic Painting : 2 Day Workshop: August 2nd & 3rd
August 2 & 3
Friday & Saturday
9:30 am-4:30 pm
*ONE spot left as of July 20th
Discover the unparalleled flexibility of Acrylics during this 2 day fun-filled workshop! Fast drying, vibrant hues may be applied thick, thin or both. Fall in love with the rich textures and expressive brushwork of acrylics paints. Spencer teaches you more than painting, his approach helps you to understand good design concepts through simple exercises you will later incorporate in your own painting.
Below is an abbreviated agenda of both days.
Day 1 of this workshop begins with discussion of design, big shapes and value, followed by each student creating a simple monochromatic painting. To further solidify the concepts students will then "colorize" the same painting. Spencer will demonstrate each step in these two exercises. After lunch Spencer will hand out reference photos and demonstrate the afternoons painting followed by students replicating it. Spencer works individually with each student assisting all and answering any questions.
Day 2 begins with with a recap of the previous day. If beneficial, Spencer will do a brief demo to solidify students understanding, followed by time for students to put final touches on Day 1's painting. Then students will create their own painting working from their personal photos. These need to be landscape images, in keeping with the theme of the workshop. This is a great time to break out any vacation photos you've been thinking about painting.
This class is appropriate for all skill levels. You will love this workshop as you experience the vibrancy of this medium.
www.spencermeagher.com
Artist Statement
"Deep within my spirit lies a need to express myself that can only be realized through my art. My paintings are a realistic glimpse into how I view the world around me. I tend to avoid the details and let the color and value tell the story."
Biography
Spencer Meagher first discovered his love for art as a young child. He found he was able to express himself through drawing and painting. He refined his skills over many decades with practice and dedication. As an adult, he has attended many workshops to gain a better understanding of his craft. Spencer now paints full time and travels all over the country attending competitions and shows, as well as, teaching workshops. Spencer is a Plein Air and studio artist who works in watercolor, oil and acrylic. When he is not traveling he works out of his studio in Mt. Vernon, IL.
Spencer's work has taken tops awards in art competitions around the country, and has been exhibited in many notable galleries. His paintings have been featured in publications such as, Plein Air Magazine and Plein Air Today. He has also been mentioned in numerous online articles.
Spencer has studied with renowned artists Alvaro Castagnet, Graham Berry, John P.Lasater IV, Joseph Fettingis, Lon Brauer, M. Shawn Cornell and Sterling Edwards.
Below are some comments from previous workshop evaluations.
- We had comments such as, "keep bringing Spencer back!" and how knowledgeable you were as an instructor. - Grand Marais Art Colony, Grand Marais, MN
- "Spencer's workshop was more fun than a cruise". -Anna B., Chester, IL
- "thank you for all your insights and patience". -Lin E. , Silver Bay, MN
-"relaxed atmosphere, great instructor encouragement." - Eureka Springs School of the Arts Anonymous Student Review


-"Spencer always helps students see beyond shapes with color" - GMAC Anonymous Student Review