Peggi Kroll Roberts: 2 Day Gouache or Oil Still Life Workshop. March 7 & 8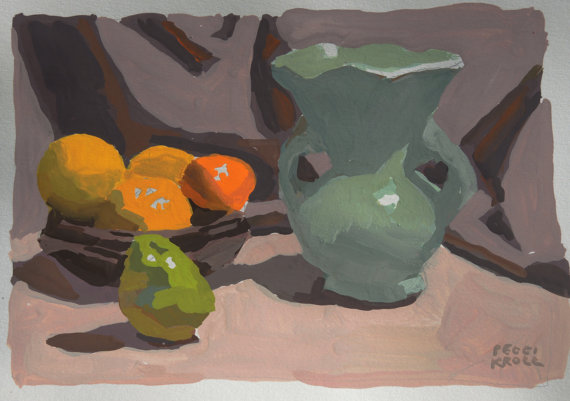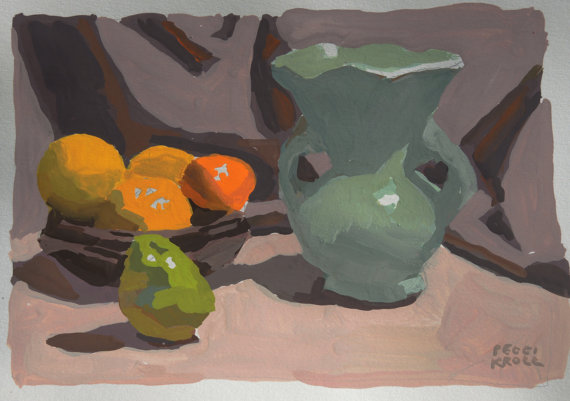 sold out
Peggi Kroll Roberts: 2 Day Gouache or Oil Still Life Workshop. March 7 & 8
* One Spot Left! as of February 3
In this workshop, students will learn how to use gouache to create beautiful paintings. Gouache is a water-based opaque paint and makes a great travel medium. Through colorful still life set ups, we will address the fundamentals of design, value, drawing and color. Covering a lot of surface and making many decisions helps escalate the learning process.
Peggi will demonstrate in gouache, but is open to having painters attend the workshop and learn the fundamentals of still-life painting in oil or acrylics is they prefer.
Award winning artist, Peggi Kroll-Roberts, is not only a gifted artist, she is an excellent teacher who is able to communicate the fundamentals to students in a clear and effective manner. She has a loyal following of students who often repeat her workshops several times as they will always be challenged and will learn something new from her.
Peggi was trained at Arizona State University and the Art Center College of Design in Pasadena, CA. She worked as a fashion and advertising illustrator before making the transition into fine art. Using intense color and value to accentuate her subject, she moved into fine art with a bold palette, a love for small paintings and a very loose style that achieves a lot with a few very energetic brush strokes. She prefers to suggest reality than render it.
Inspired by her children she paints beach scenes and other aspects of their lives. She also breaks away from the conventional still life by painting scenes of cosmetics and the occasional coffee cup or slab of butter. Peggi's work gives us a new appreciation of our own daily life.
To learn more about Peggi and to see more of her work, visit www.krollroberts.com.
To register for the workshop, please fill out the registration form and submit. Pay deposit online or by mailing check to Warehouse 521, 521 Heather Place, Nashville, TN.37204. Thank you!
Peggi Kroll Roberts Gouche Workshop Registration Form
Peggi Kroll Roberts Gouche Workshop Registration Form