Nancy McCarthy: Plein Air: The Natural World: Shape and Color. 3 Day Workshop, October 6-8, 2018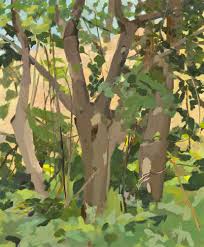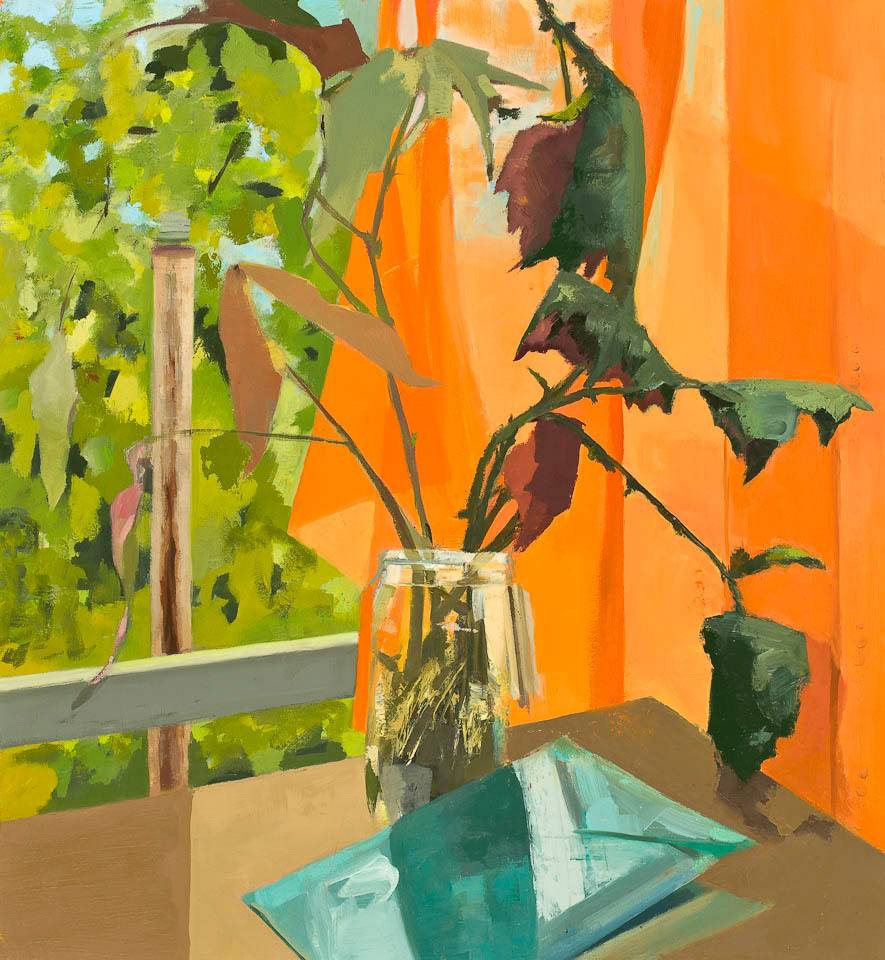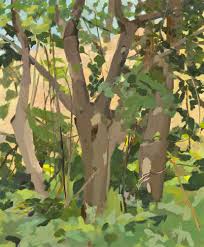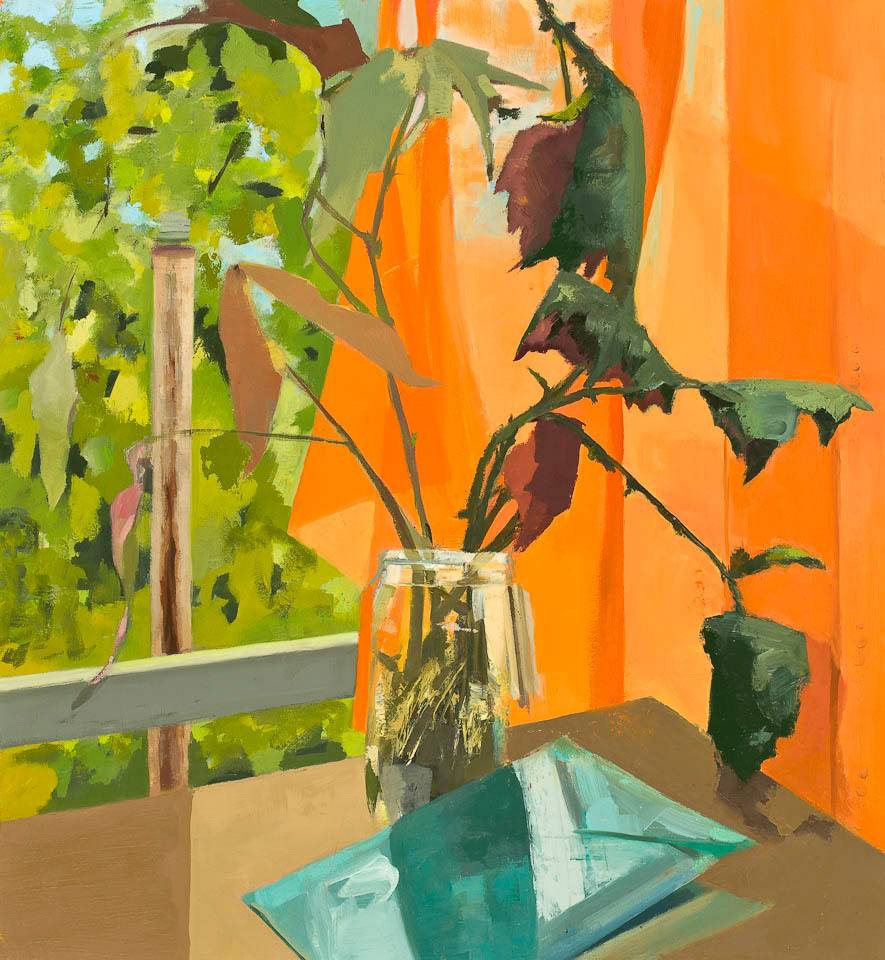 Nancy McCarthy: Plein Air: The Natural World: Shape and Color. 3 Day Workshop, October 6-8, 2018
The Natural World: Shape and Color
Oct 6-8, 2018 Sat., Sun., Mon (Columbus Day)
9:30 a.m-4:30 p.m.
3 spots left as of 7/20/18.

The natural world has remained a potent source for artists throughout history. The focus of this workshop is simplifying complex vistas into distinct shapes of specific value and hue. A series of exercises with large brushes and palette knives will encourage this process. We'll begin with viewing contemporary and historical landscape painters and a discussion of the issues, tools and procedures unique to painting outdoors. Each day a one-sitting painting will be completed. Those who have painted outdoors many times or those doing so for the first time are welcome to join this intense workshop meant to energize your painting practice. Water based or oil paint may be used.
Biography:
Nancy McCarthy is a Boston based painter who works both from imagination and observation. Her paintings express a keen interest in color and surface. Her work has been shown in a variety of solo and group shows including Sloane Merrill Gallery, Boston; Larkin Gallery, Provincetown, MA; Fitchburg University; The Abbey, Brooklyn, NY; Harvard University; Simmons College; Post Office Gallery, Truro, MFA Circle Gallery, Annapolis, MD, among others. Awards include: Artists Residency Inside Out Museum, Beijng, China; St. Botolph Club Foundation Artist's Grant; Vermont Studio Center Artist's Grant and a Ragdale Foundation Fellowship. She teaches at Massachusetts College of Art and Design in Boston and has served as a mentor in both MassArt's and Lesley University's low residency MFA programs.
Painting the Natural World: Shape and Color
with Nancy McCarthy 
Warehouse 521
Oct 6-8, 2018 9:30am-4:30pm
Suggested Materials List
We will be painting intensively each day; the goal will be to make a several studies and two paintings during our three days together. If you have had some outdoor painting experience, you probably have a system already set up, otherwise you'll need to get a few things, and most importantly, you'll need to organize everything so that it is easily portable. Here is list of what you'll need:

Easel: French easels, pochade boxes or tripod easels are options for painting outside. French easels are a bit heavier, because of they are made of wood, but they have space to store things and a place for a palette to rest. If you are new to outdoor painting and are not ready to invest much yet, a tripod easel is your least expensive choice, but you will need to also have a light folding table to keep your supply on.
Seat: Optional. If you like to sit when you paint, bring along a small, collapsible, lightweight seat. Camping stores and websites are a good place to look.
Surfaces to paint on: There are many options; you can stretch and prepare your own canvases or use commercial canvas boards or pre-gessoed, pre-stretched canvases that are ready to go. Masonite or wood panels that have been gessoed are another possibility. You can also gesso heavy paper ( Stonehenge or cardboard), just be sure to bring a board and clips or tape to support it, Another option is carton board, now available at Jerry's Artarama: https://tinyurl.com/l2ybnz3, or Amazon . This is a resin treated cardboard that does NOT need to be gessoed.
Get whatever you most prefer and your budget allows. You will need:
9 supports (surfaces to paint on). Get whatever size you are most comfortable working in. If you are new to painting, get at least 10" in both dimensions, but no larger than 20". You may not use all nine during the three days but it is better to have extra than too few.
Drawing pad or sketch book Vine charcoal or Pencils, small pencil sharpener, eraser or chamois cloth. Whatever you like to sketch with.
Palette: A flat surface at least 12"x16" (or equivalent area), no edges or cups. The white plastic ones work well. A palette paper pad is another option and allows for a fresh mixing area quickly. A great choice is Richeson Grey Matters Paper Palette, 12" x 16". Some painters (including me) like to work with two palettes: a small one with all the colors on and a larger one to mix on.
Palette knife (for those using acrylic or oil): Bring at least one (more if you have them) basic palette knife, LARGE (more than 1" long, 1/2" wide) for mixing paint and scraping the palette. One painting will be made exclusively with a palette knife. Make certain to have one with a bend in the handle.
Paint Medium: Bring your painting medium of choice. For those working with oil paint, stand oil thinned with paint thinner is a good basic one (3 parts thinner to one-part oil). You can carry medium in small plastic bottles. You can also try commercial, fast drying mediums such as Liquin, Galkyd, Galkyd Lite or other alkyd mediums. For those using watercolor or acrylic a good sized container for water, a spray bottle and for acrylic some retarder.
Palette cup(s) (for those using oil): a short metal cup, either a cat food/tuna can that sits on a surface or the kind with a flange that hooks onto your palette. You need one for turp; some people also use one for medium.
Water Containers (for those using acrylic or water color): Two good sized (quart) containers.
Turp (for those using oil): Odorless mineral spirits. Bring plenty; the Gamsol brand quart is a good choice.
Brushes: Your choice but at least one in the #18-20 size range (1" x 1").
Paper towel or Rags: Bounty paper towel or 12" square rags 

Small plastic bag to hang on your easel for dirty rags or paper towels
Paint : Here is a basic color list. Try to have most of these if your budget allows. Please avoid "hues" which don't have the real pigment in them. For oil paint, a good choice for economy/quality are these brands: Gamblin,Winsor Newton or Utrecht Artists. For acrylic: Golden, and for water color, Winsor Newton.
Here is a list of colors you should have (names may vary for acrylic and wc, let me know if you have questions):
titanium white
cadmium lemon yellow or other cool yellow (hansa yellow light, permanent yellow lemon)
cadmium yellow medium
cadmium red, medium
alizarin crimson
sap green (or Williamsburg brand COURBET Green)
ultramarine blue
cerulean or cobalt blue
dioxazine purple
 cadmium green (light) (optional)
 And any other colors you like!

IMPORTANT for painting out of doors:
Sunbrella: Helpful to have, Shadebuddy or Versa sport brella are good choices
bug spray: ticks are around, spray shoes ( and best to wear closed shoes and socks). 
water bottle
dark shirts to paint in (this helps cut down how much you reflect the sun onto your painting as you're working on it).
Snacks (low blood sugar makes for bad painting!)
To register for this workshop, please fill out the Registration Form and submit, then pay the deposit online or by mailing a check to Warehouse 521, 521 Heather Place, Nashville, TN. 37204. Any questions, email jeanie at warehouse521@gmail.com. Thank you! Look below the registration form for the deposit link.
Nancy McCarthy Workshop Registration Form
Nancy McCarthy Workshop Registration Form 2018