Max Ginsburg: Painting from Life with Models June 2-6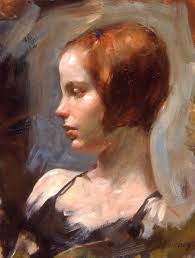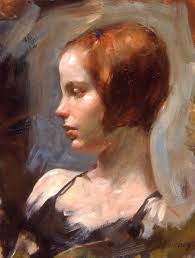 sold out
Max Ginsburg: Painting from Life with Models June 2-6
MAX GINSBURG
Painting from Life
June 2-6, 2014
Monday-Friday
9 am - 4 pm
$850 includes model fee
Limit: 14 students
ONE SPOT AVAILABLE!

Max Ginsburg has lived in New York City his entire life and has a deep and personal connection with the people who live there and they are the primary subjects of his paintings. He earned a BFA at Syracuse University and MA at City College of New York. He has been a painter and teacher of art for over 50 years and continues to teach regularly at Art Students League of New York.

Max will be teaching students how to paint from life and demonstrate techniques of traditional realism as practiced by the Old Masters from the Renaissance to the twentieth century. Max says "I teach students how to paint, not what to paint". The oil painting workshop will feature painting demonstrations throughout the week and individual critiques, however the students will be primarily painting and developing their skills. Students will experience painting from models focusing on head and figure studies. Attention is paid to proportion, drawing, design and composition, cool and warm colors, achieving the feeling of depth, space and atmosphere, the illusion of texture and the mixing of paint.
Intensive workshop appropriate for the intermediate/advanced painter.
Sign Up for Max Ginsburg Workshop Waiting LIst
MAX GINSBURG SUPPLY LIST
WORKSHOP June 2-6, 2014
Some of these supplies are hard to find such as the Raphael brushes, Windsor Newton Cadmium Green Pale or Light, Rembrandt Cinnabar Green Medium, etc.
OIL PAINT
Titanium White (Large Tube)
The following in regular size tubes:
Cadmium Yellow Lt. or Pale Yellow Ochre
Cadmium Orange Cadmium Red Pale or Lt. Cadmium Red Deep Alizarin Crimson
Raw Sienna
Burnt Sienna
Burnt Umber
Cadmium Green Lt., (Windsor Newton brand) Cinnabar Green Medium (Rembrandt brand) Viridian
Cerulean Blue Ultra Marine Blue Mars Black
BRUSHES
Raphael - Paris, (Type #3572 Bristle Filbert) Size #4, #6 Windsor Newton Lexington, Brights, Size #1, #2, #3 Silver Brush Renaissance (Type #7110) Red Sable #1, #2
MEDIUMS
Linseed Oil Turpenoid or Gamsol
SURFACES
Three Masonite panels or Stretched Canvas, Approx. 10" x 12" Two Masonite Panels or Stretched Canvas, Approx. 12" x 16"
One Masonite Panel or Stretched Canvas, Approx. 18" x 20"If you use the Masonite panels, prepare the surface with two thin coats of gesso and sand it so it is relatively smooth. If you use the stretched canvas, it should have a relatively smooth portrait cotton or linen surface already prepared when you buy it.
OTHER
Two metal cups with caps (for turpenoid and linseed oil) Palette Knife
Soap for washing brushes
Rags and Paper Towels
(Optional: A French Easel with a wooden or plastic palette, or a 12" x 16" wooden paint box with a wooden or plastic palette)
ADDITIONAL
Bring whatever materials you are used to working with.