Lisa Daria: Daily Painting: October 1 & 2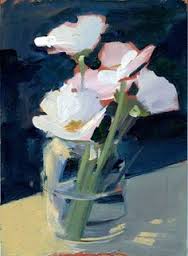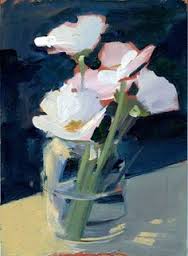 sold out
Lisa Daria: Daily Painting: October 1 & 2
October 1 and 2
Saturday and Sunday
9 am-4 pm
Limit: 16 students
This workshop is FULL, but if you would like to be on the waiting list, please fill out the registration form and submit. You do not need to send a deposit unless a spot opens up. Thank you!
Painting a Day with Lisa Daria:
I mark each day with a painting.
After 1700 days (including Christmas) I've no intention of stopping. I use painting as an insistent act of documentation and with it, record weeks, months, and years. Collectively, painting for me, becomes a timeline of choices and happenstance. Having cancer as a young adult, I discovered living is not just surviving. I want to embrace each day, no matter how typical, so without excuse or hesitation, I begin each day by painting.
My two-day workshop combines demos, in-class assignments and individual instruction to teach students the techniques I use to create fresh, deliberate marks. Using acrylic paint students will discover approaches to simplify the process of painting and ways to stay inspired and motivated. Oil painters are welcome, with Gamsol only.
Continuous painting is by far the most effective way to improve creativity and image making skills. I will share examples of how the discipline of daily painting produces personal growth.
BIOGRAPHY:
Kennedy received a BA from Roger Williams University (1995) in Graphic Design, a BFA from Massachusetts College of Art and Design in Illustration (1998), and an MFA from the Massachusetts College of Art and Design in 2D (2013). She has worked as a product and surface designer in the international giftware industry. Currently she is the Design Editor for the literary publication, Mount Hope and an Adjunct Professor at the Massachusetts College of Art and Design in Boston, MA.
Please fill out and submit the registration form and choose to pay the deposit or in full. You may also mail a check to Warehouse 521, 521 Heather Place, Nashville, Tn. 37204. Any questions, please email Jeanie at warehouse521@gmail.com. Thank you!
Lisa Daria Workshop Registration Form
Lisa Daria Workshop 2016 Registration Form