Erin Martin: Drawing Lab: Cast Away. 4 Tuesday Evenings: April 7-28 6 -9 pm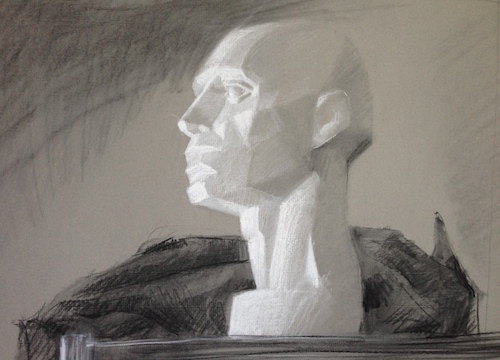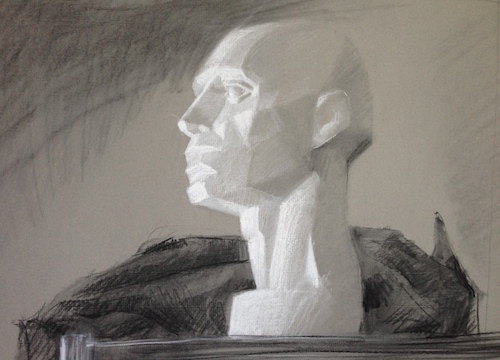 Erin Martin: Drawing Lab: Cast Away. 4 Tuesday Evenings: April 7-28 6 -9 pm
Drawing Lab: Cast-away
Tuesdays, 6-9pm
4 weeks, $196
April 7-28
See Erin's charcoal materials list
Drawing white plaster casts for training is a classical tradition for good reason. Cast studies may look like an uninteresting goal, but they are absolutely diplomas of achievement for a draftsman; proof that they can meet any challenge. Time engaging with a plaster cast strengthens your proportion and accuracy, sensitivity in values, edges, and total effect. Note: Erin does not teach sight-size. She teaches relative proportion.
Each week will be an effort to complete a drawing from observation of a cast, start to finish, with assistance available throughout the process. A short directed warmup of mark-making standing at easels will begin each evening to loosen up your arm and calibrate your touch.
Depending on your area of need, you may: Learn to use a sighting stick to fine tune size, distance, proportion, and angles. Draw volume through the form and express contour in living, weighted mark. Bring critical scrutiny to the incidental specifics of every shape.
Charcoal has the versatility to make marks as fine as pencil and as broad as brushwork. Errors can be swept away with the brush of a hand, making it an efficient tool to refine composition, perspective, values, and edges.